Adventures of a foreigner in the south of Brazil.
Sunday, April 15, 2007

Labels: dance
Saturday, April 07, 2007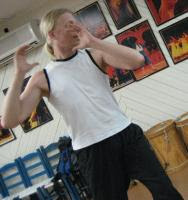 After a few months of slack on account of a rather large ocean separating us Ahí Na' Ma' is on the march. A good month of projects, half in Brazil, half in Germany. Life is certainly getting interesting again.

Labels: dance